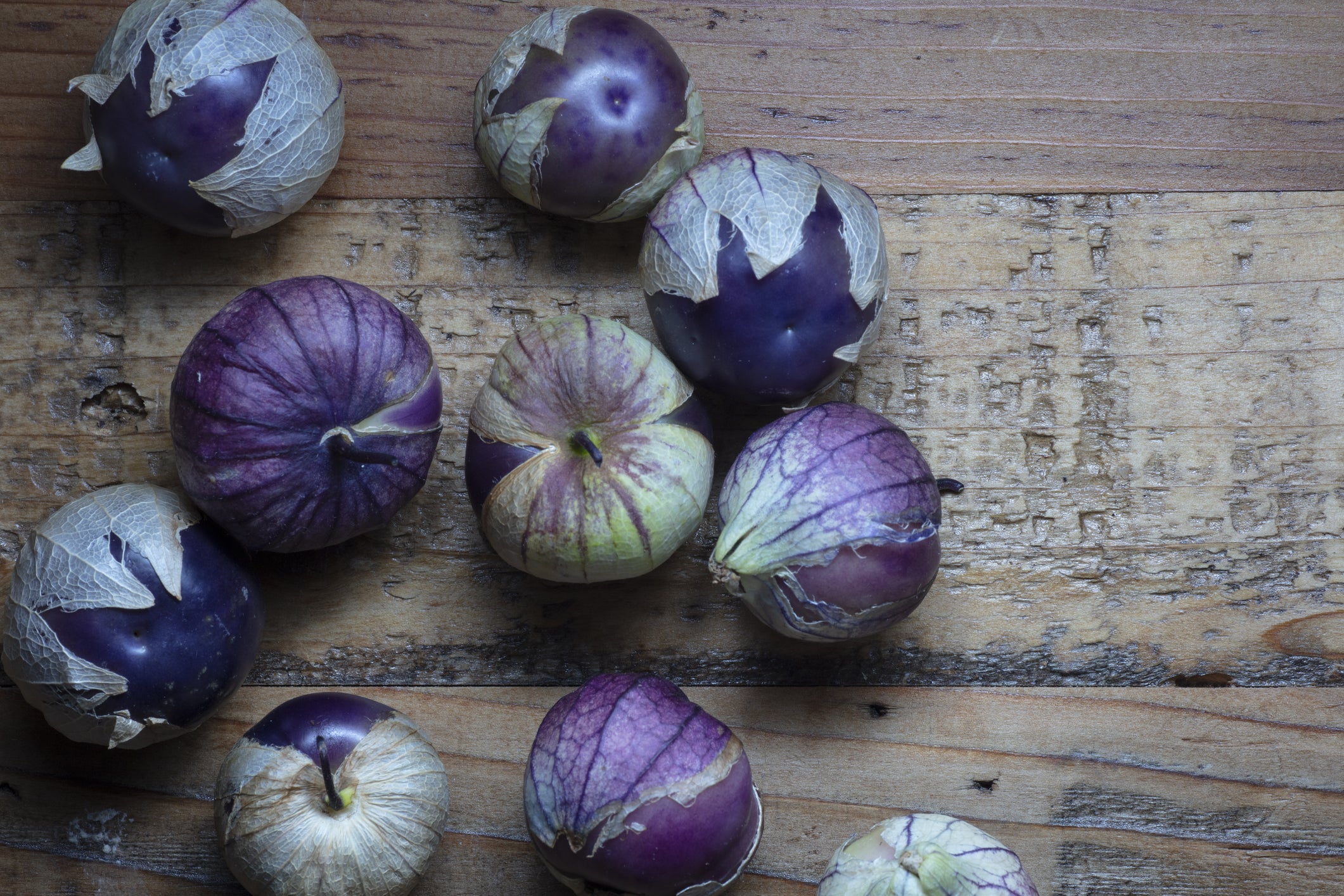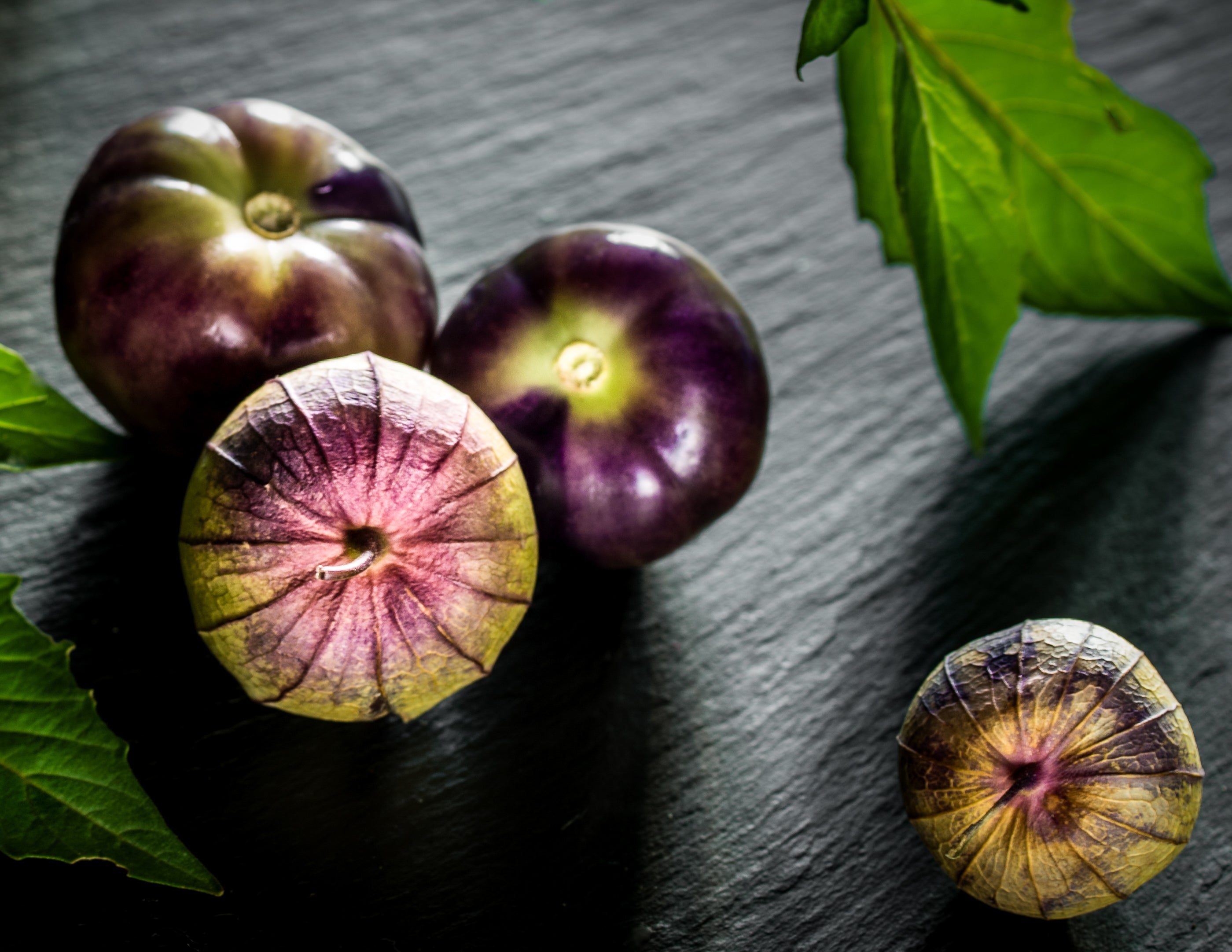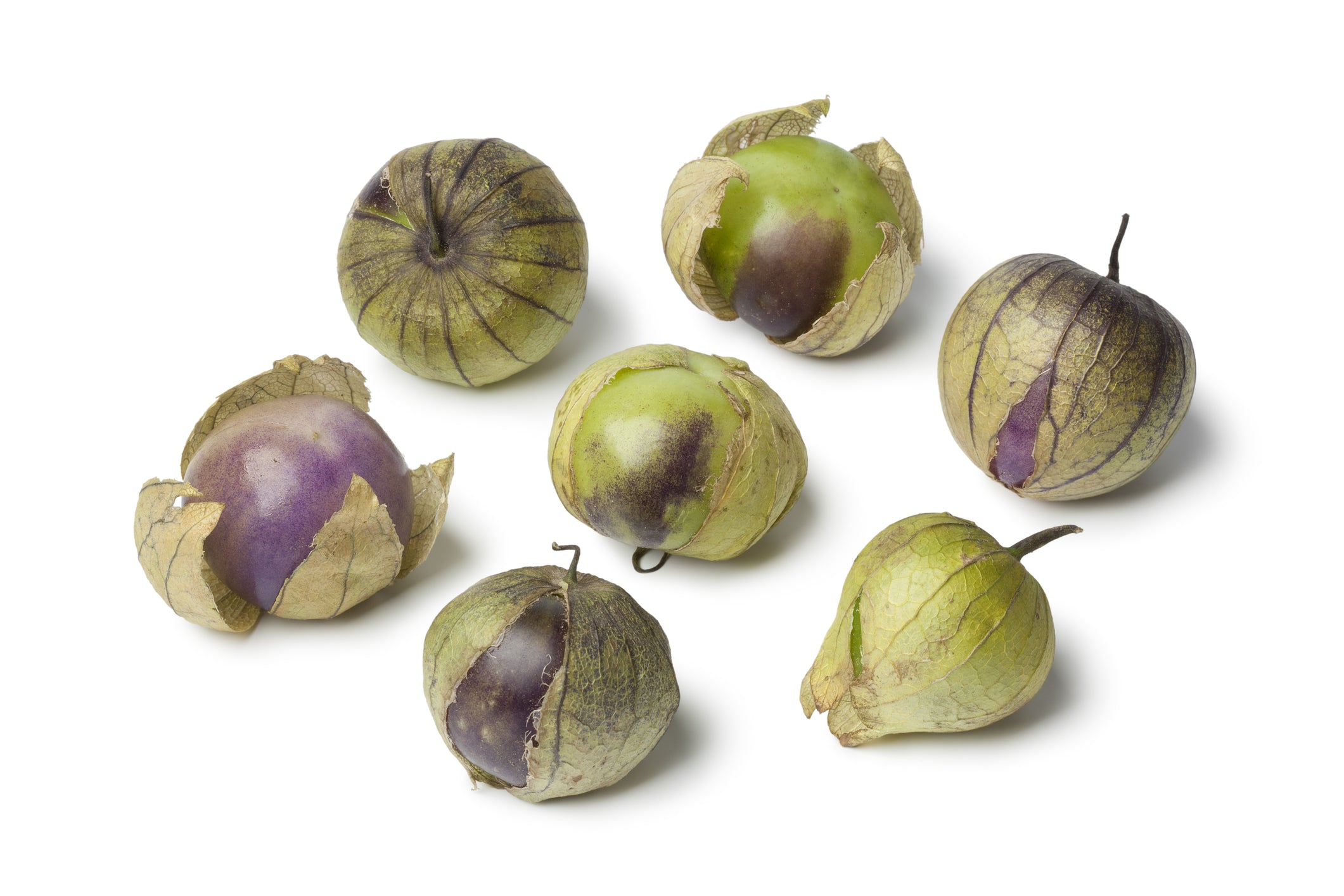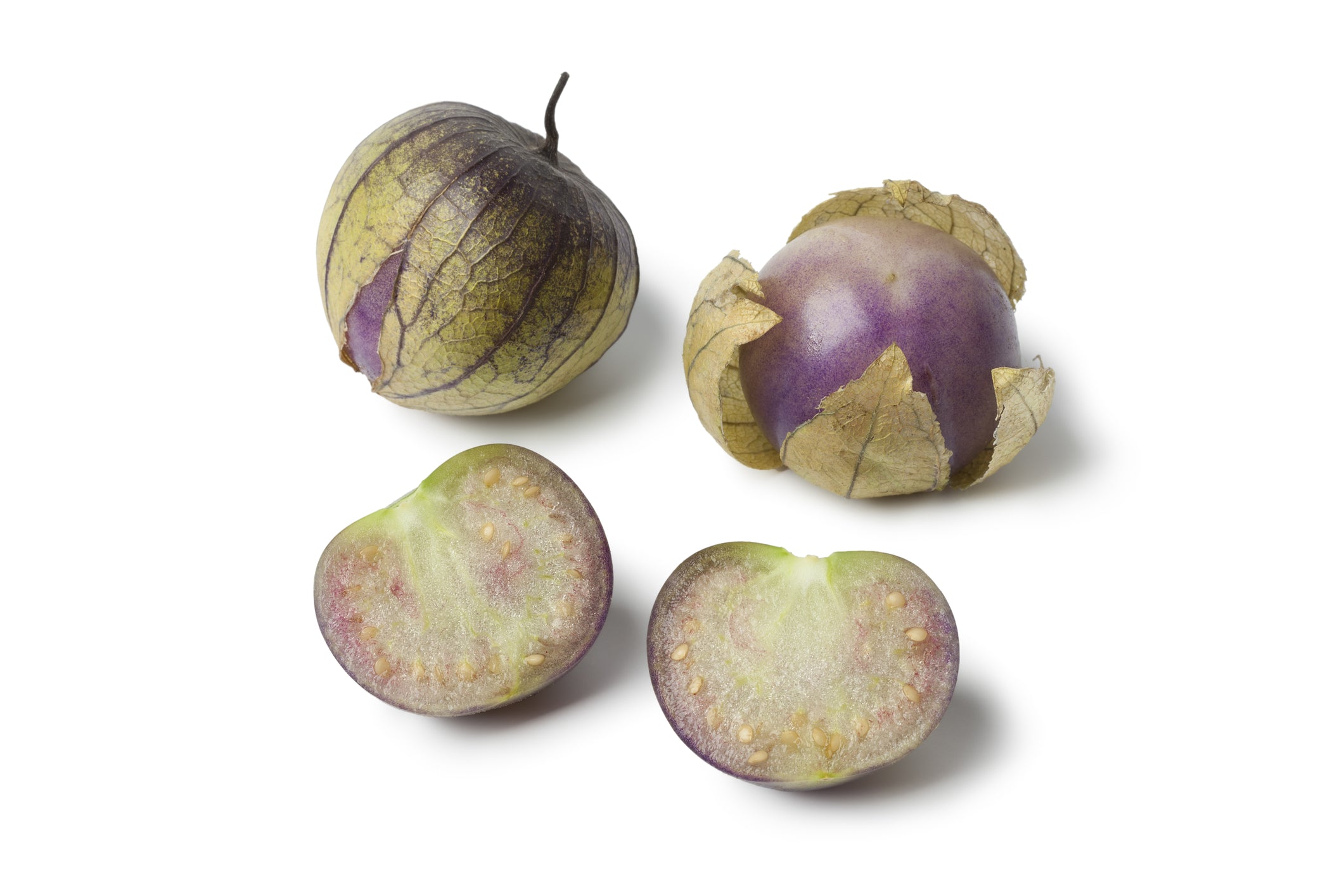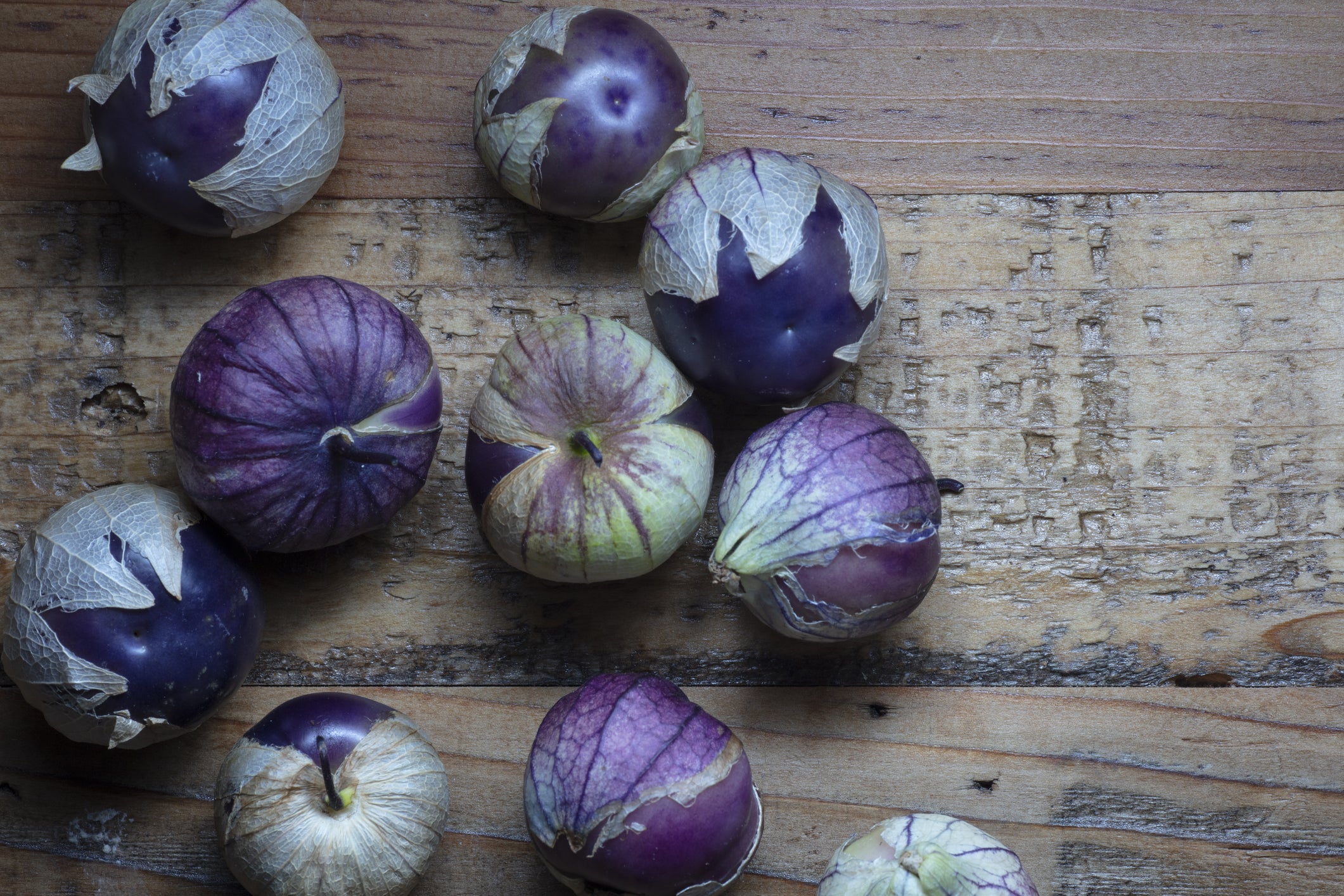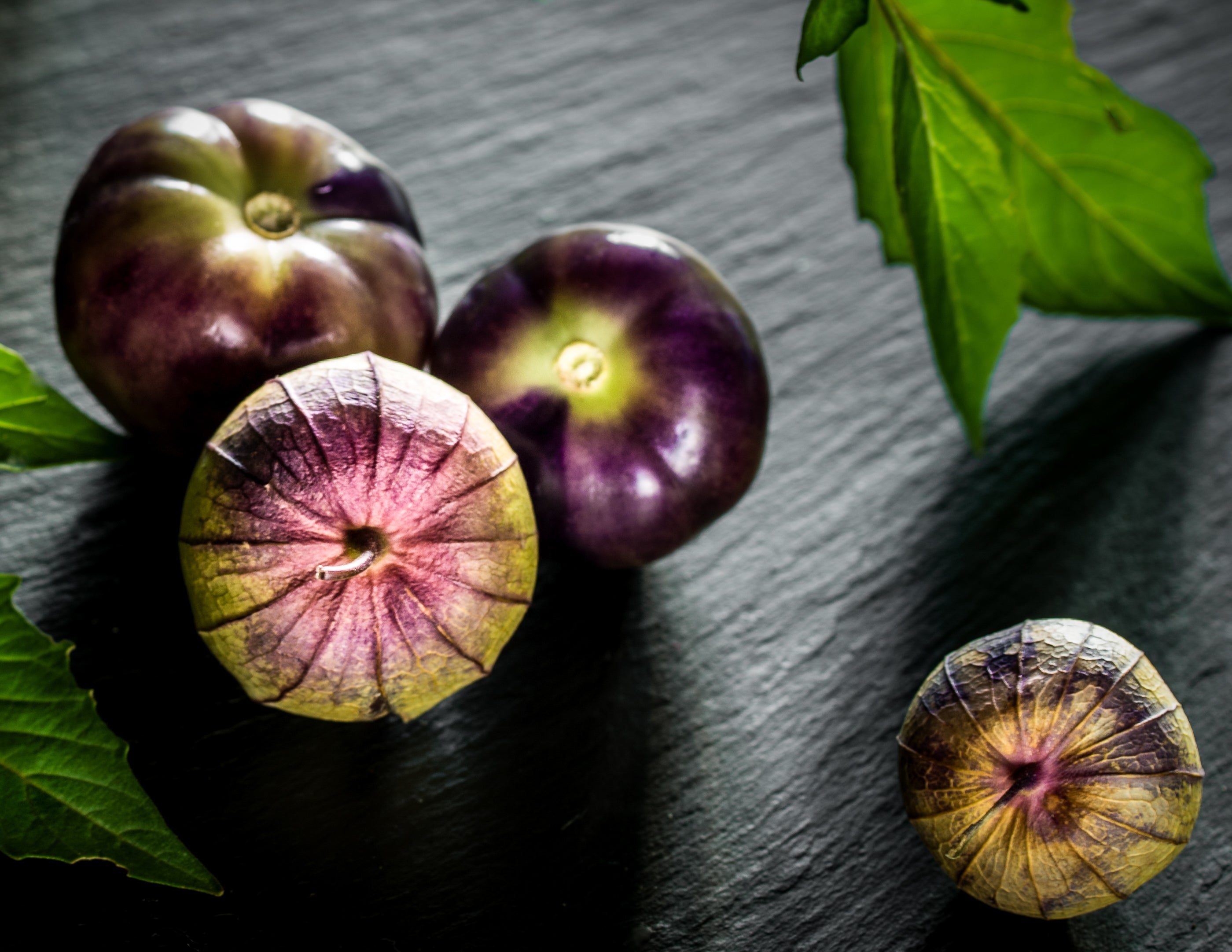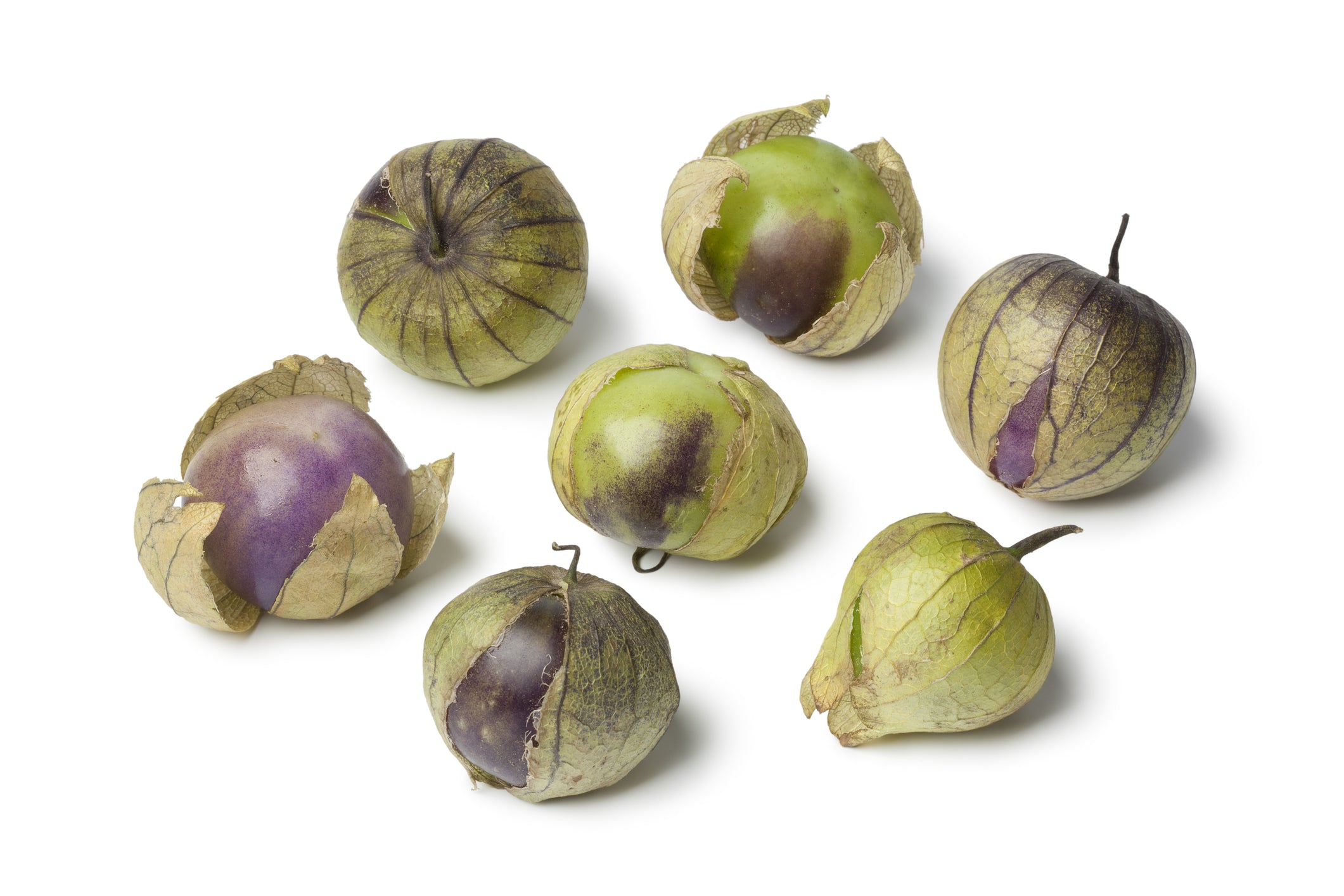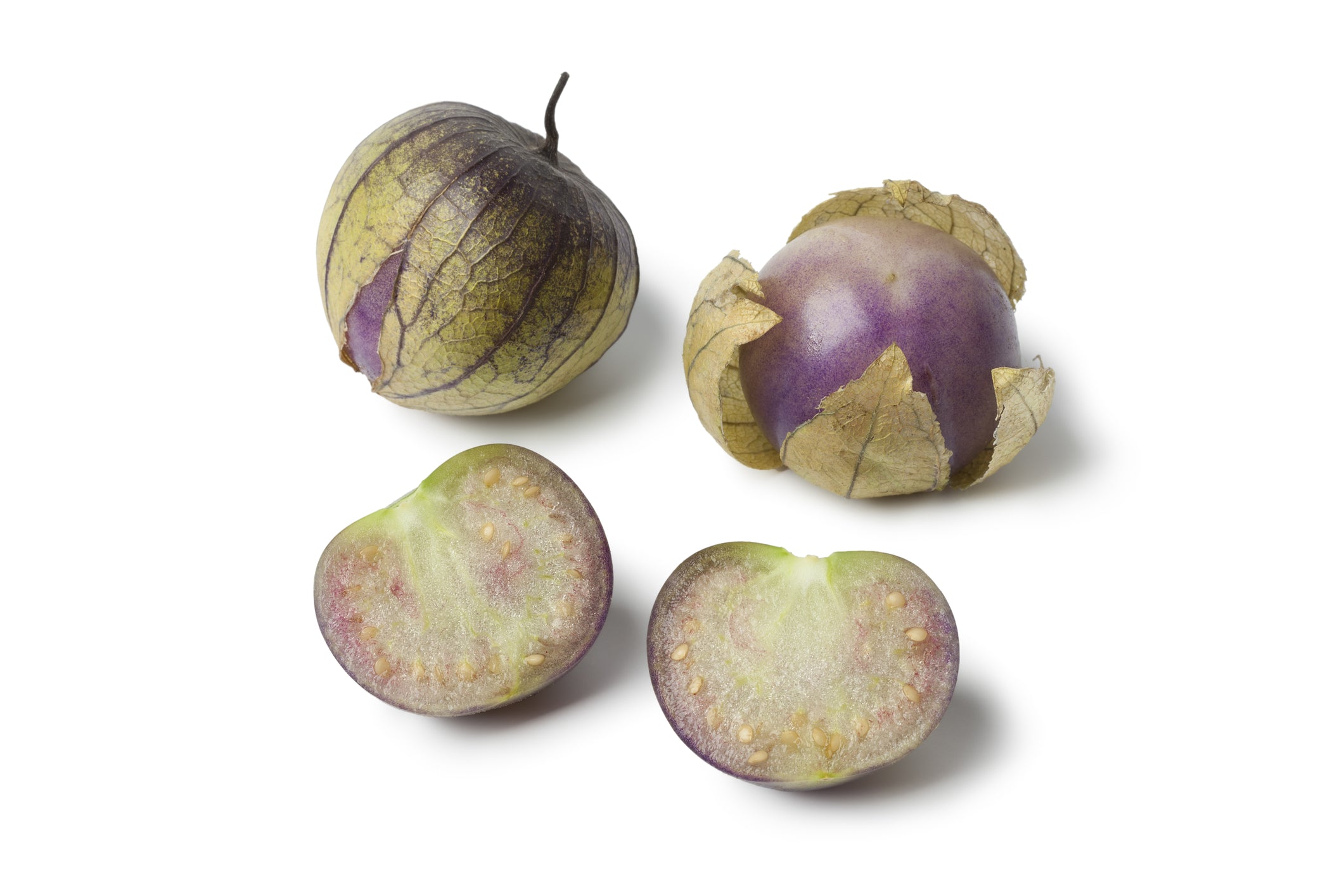 Purple Tomatillo Seeds - Heirloom
Purple Tomatillo's are even sweeter than green tomatillos when totally ripe. Wait one week after fruit drops off the plant for sweetest taste and deepest purple color. 
Vigorous prostrate vine. Used in salsa verde or in pies. Tomatillo adds a sweet/sour flavor to Mexican dishes. Grows similar to regular tomato plants, in full sun, well drained soil and even moisture. Remember Tomatillos are self-sterile, so always plant at least two. Very disease resistance. 70 days to harvest. 
Package contains 0.25 grams, approximately 150 Purple Tomatillo Seeds.
Starting Instructions:
Start early indoors and transplant after last frost or direct seed when soil temperature is above 75°F. Barely cover seed. Plants grow as sprawling bushes, 2' tall. Harvest when husks start to turn brown and split or fruit drops from plant.
Planting Instructions:
Germination: 7 to 10 days at 75 to 85 F. Plant seeds 1/4 of an inch deep, 24 inches apart with 3 feet between rows.
You Might Also Like...