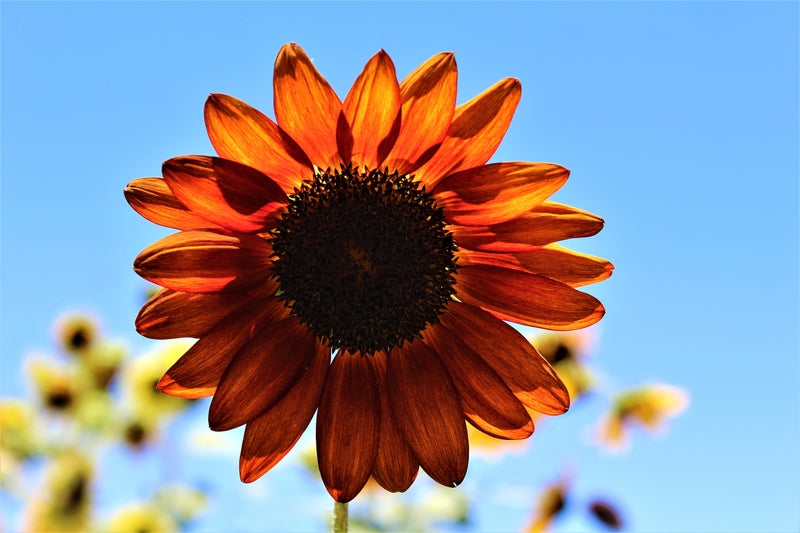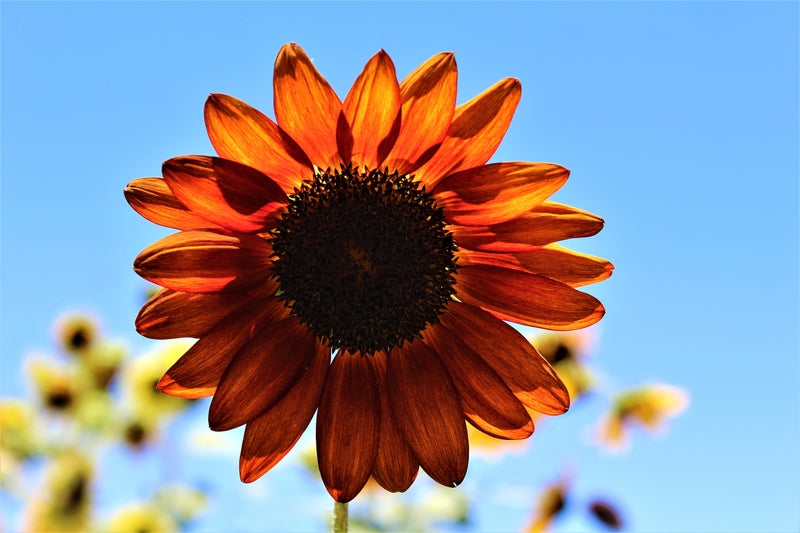 60 inches. Bold, beautiful flowers up to 8" across in a splendid mixture of bright yellow, bronze and purple shades with some bicolors. Multi-branching sunflower produces many long stemmed flowers perfect for spectacular bouquets.
Package contains 4 grams, approximately 160 
Autumn Beauty Sunflower Seeds.
Planting Instructions
Germination: 5 to 10 days at 68 to 72 F. Cover seeds completely with soil. Water well and keep moist until sprouted.
You Might Also Like...