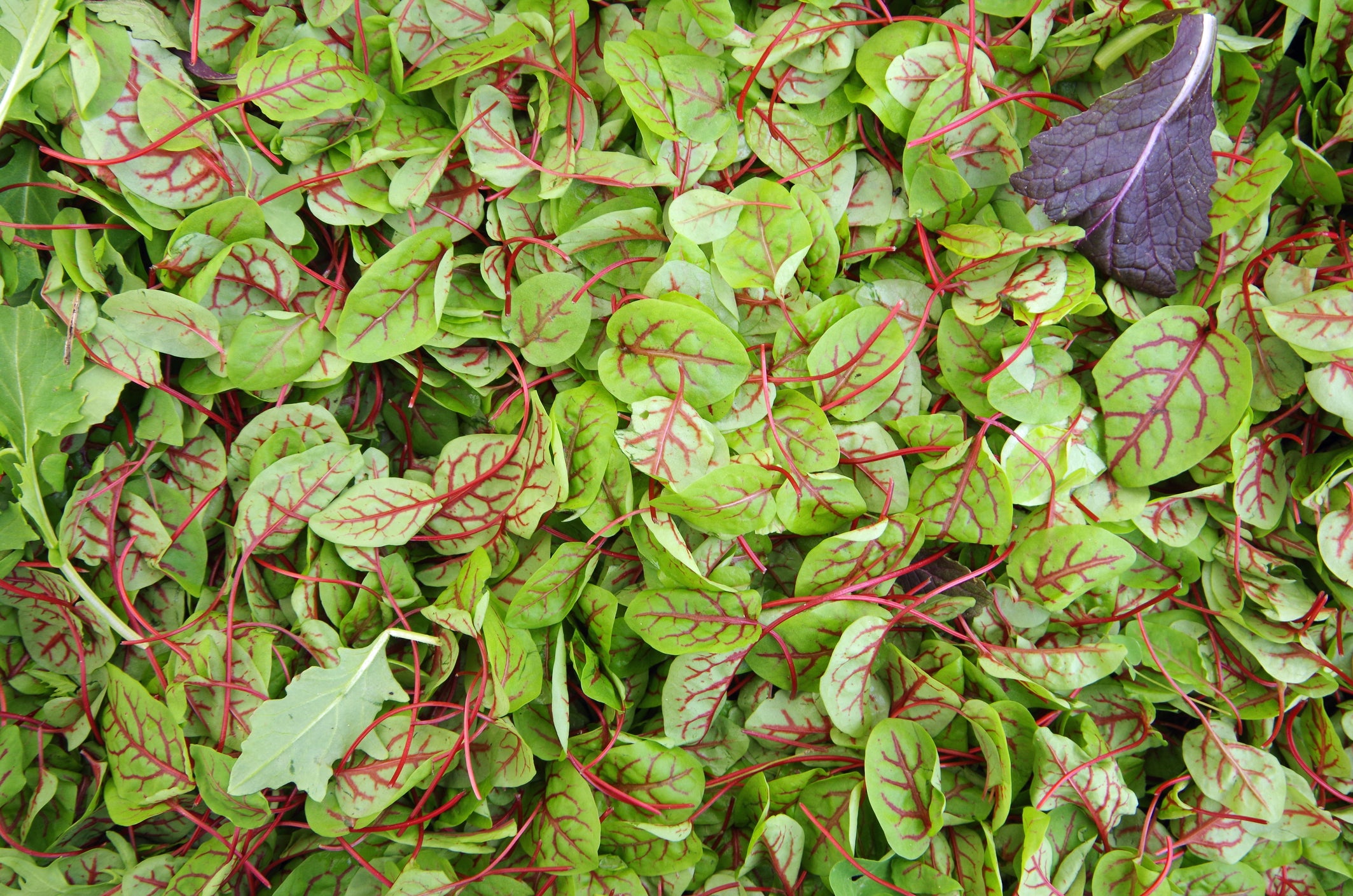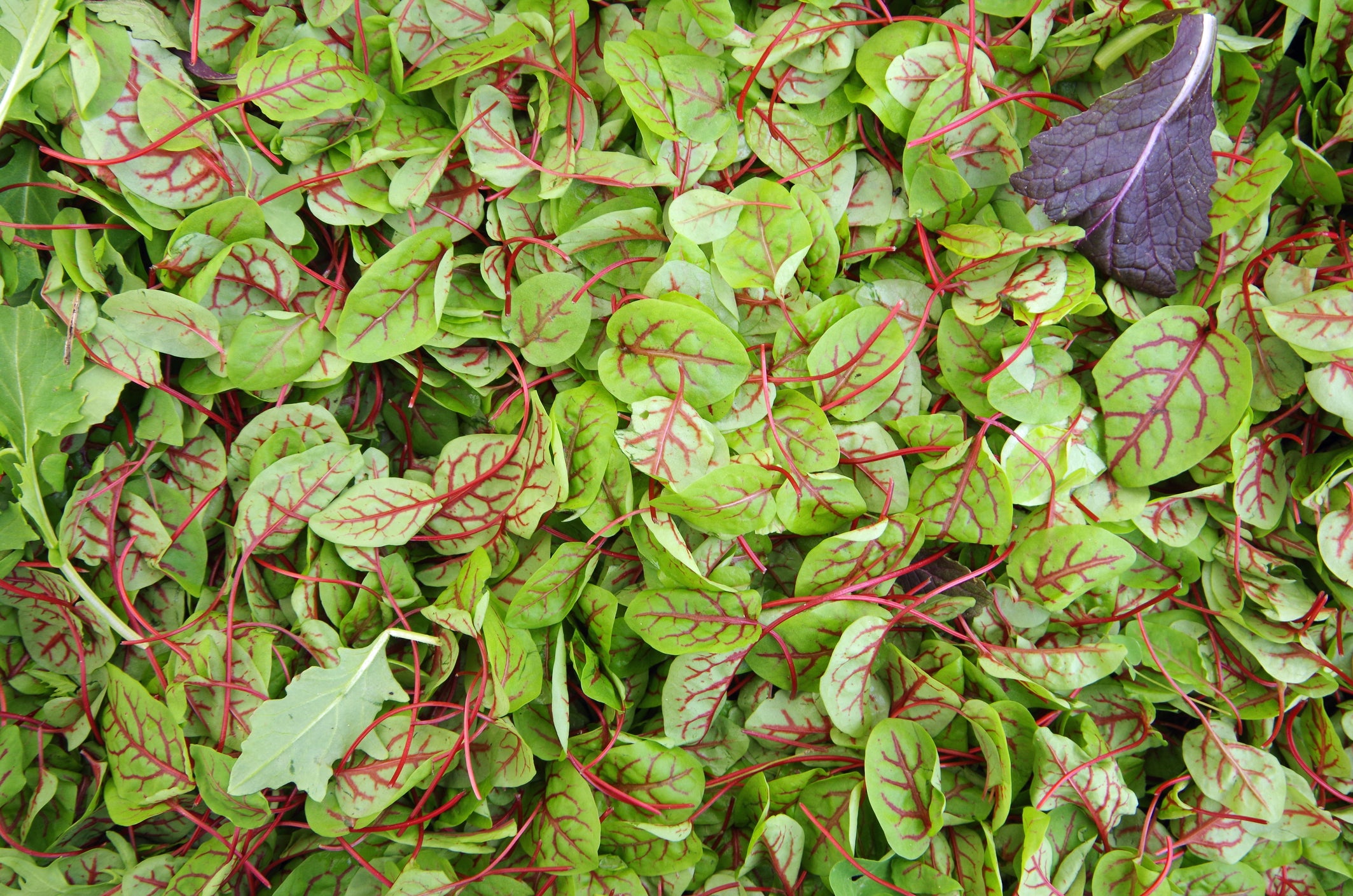 Sorrel Red Veined Seeds - Heirloom
Perennial in zones 4 - 9.
Package contains 1 gram, approximately 500 Sorrel Red Veined Seeds.

Germination: Start indoors and transplant in mid to late spring.  Seeds may take up to two weeks to germinate.  Plant in well-prepared soil 12 - 15 inches apart and water generously.
Tart leaves have lemony taste when harvested young.  They have been said to have a flavor similar to kiwi or strawberry.  Harvest consistently to promote new growth.  Used in soups, salads, or to line baking dishes for fish. High in vitamin C.  Sorrel Red Veined is a cold-hardy perennial growing 1 to 2 feet tall. 
You Might Also Like...