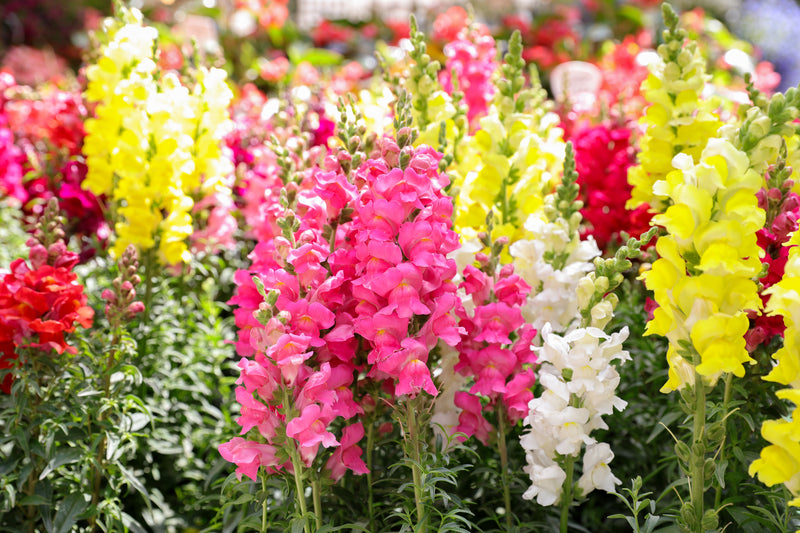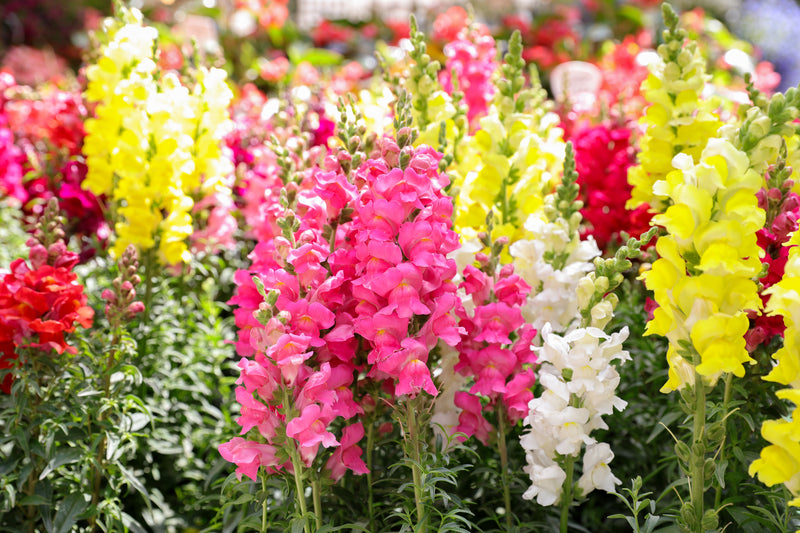 Taller Snapdragons in a rainbow of cheerful colors. Great for cut flowers, and ideal for the cottage garden. They are easy to grow preferring cooler weather, and partial shade in hot weather. Often grown as annuals. Can reseed without being invasive.
Package contains 0.3 grams, approximately 1,000 Snapdragon Maximum Mix Seeds.
Planting Instructions:
Direct sow in early spring. Sprinkle seeds 8" apart into finely raked soil, firm down (do not cover) and keep moist until germination. Germination 12-21 days at 60 - 70 F. Or start indoors 8-10 weeks before last frost date.
You Might Also Like...