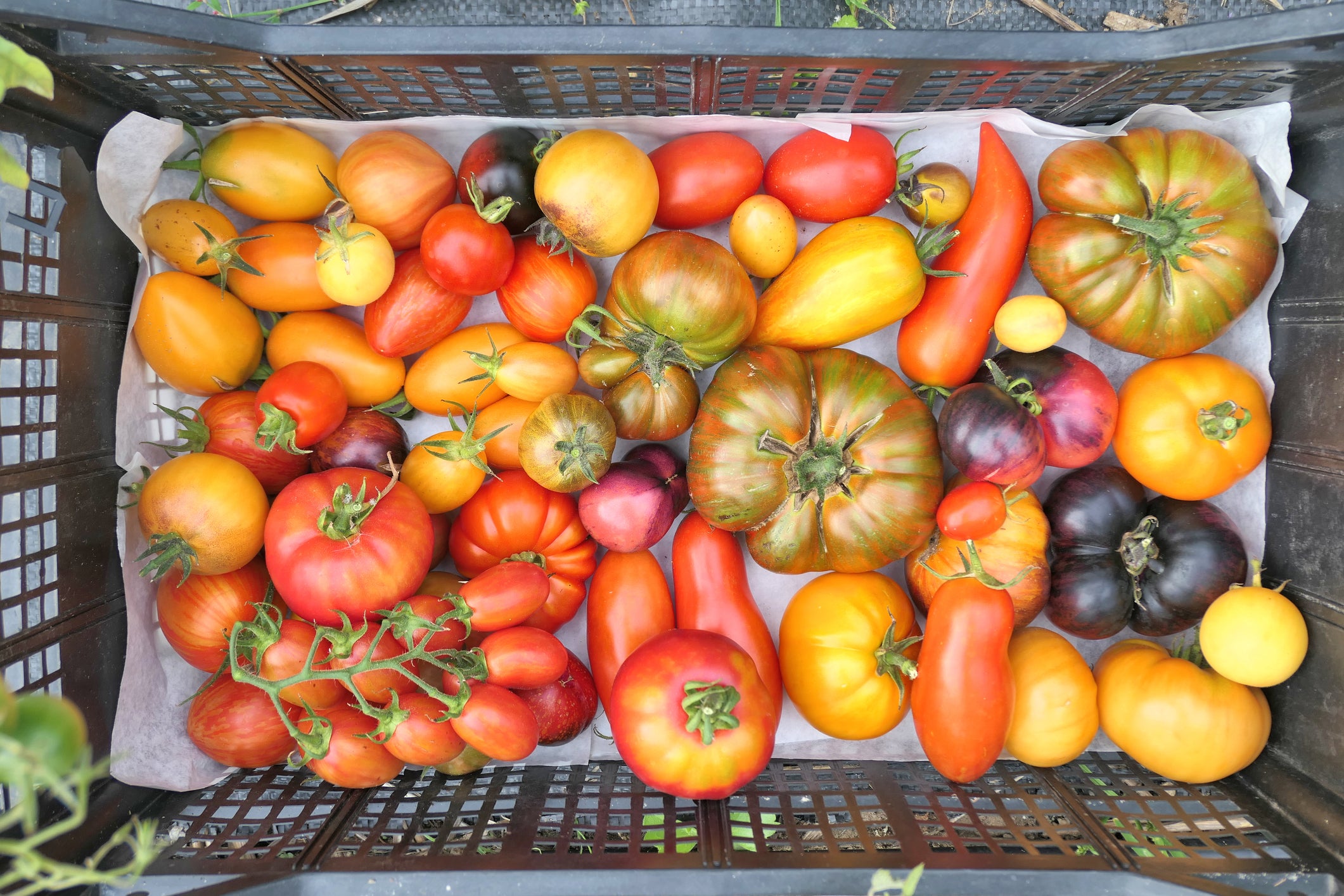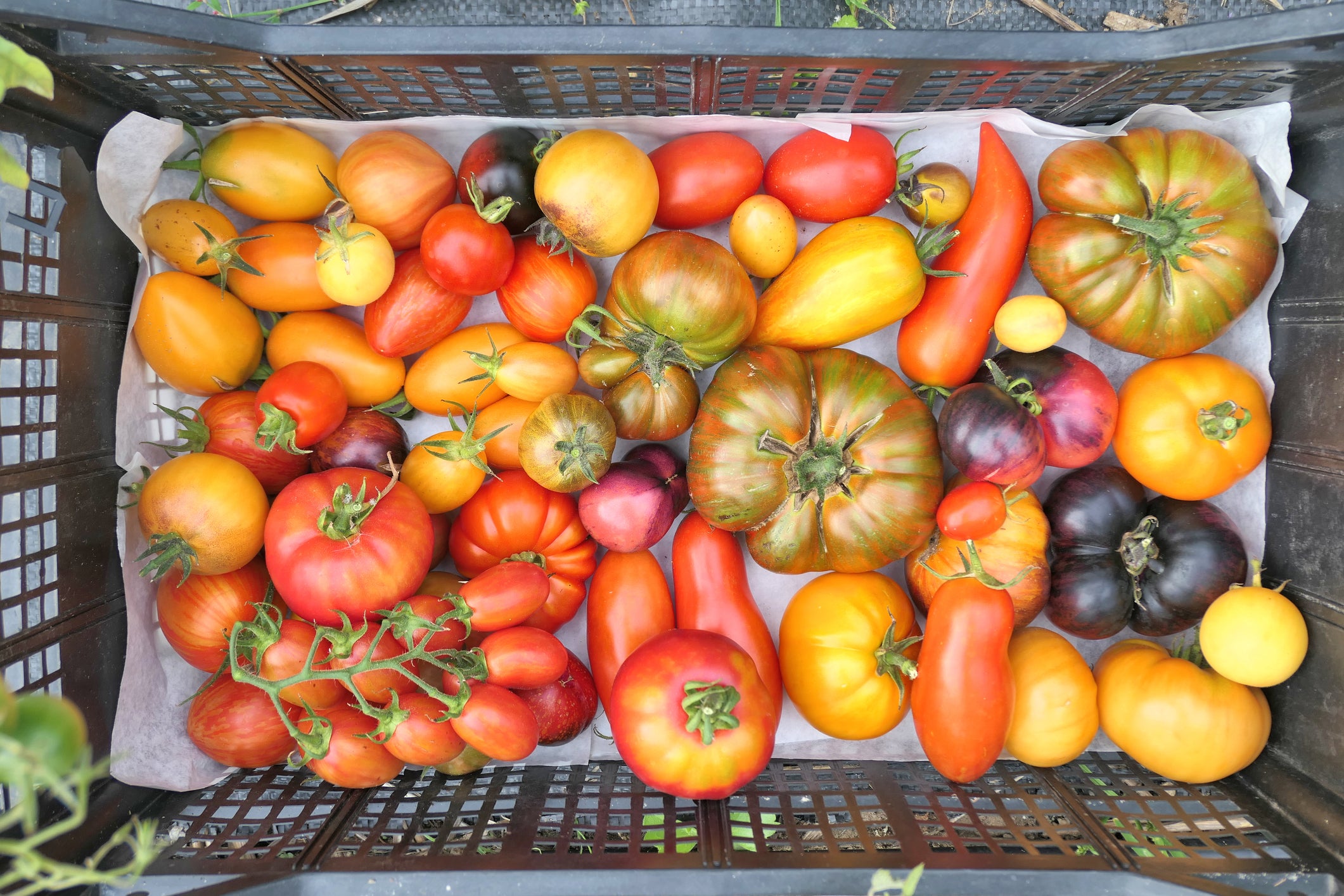 Rainbow Blend Tomato Seeds - Heirloom
80 days. Heirloom tomato blend that includes a mixture of Brandywine Yellow and Red, Cherokee Purple, Green Zebra, White Wonder and Nebraska Wedding that will add a pop of color to your tomato row this year!
Package contains 0.25 grams, approximately 50 Rainbow Blend Tomato Seeds.
Planting Instructions
Germination: 7 to 10 days at 75 to 85 F. Plant seeds 1/4 of an inch deep, 24 inches apart with 3 feet between rows.
You Might Also Like...