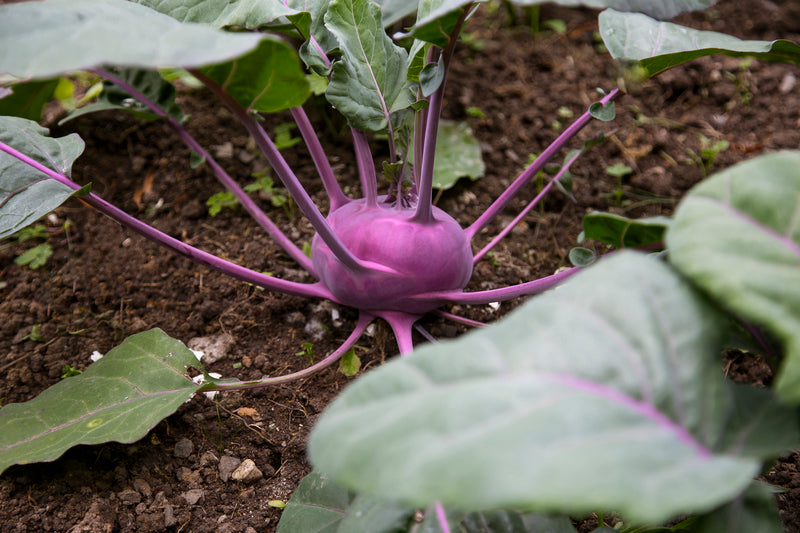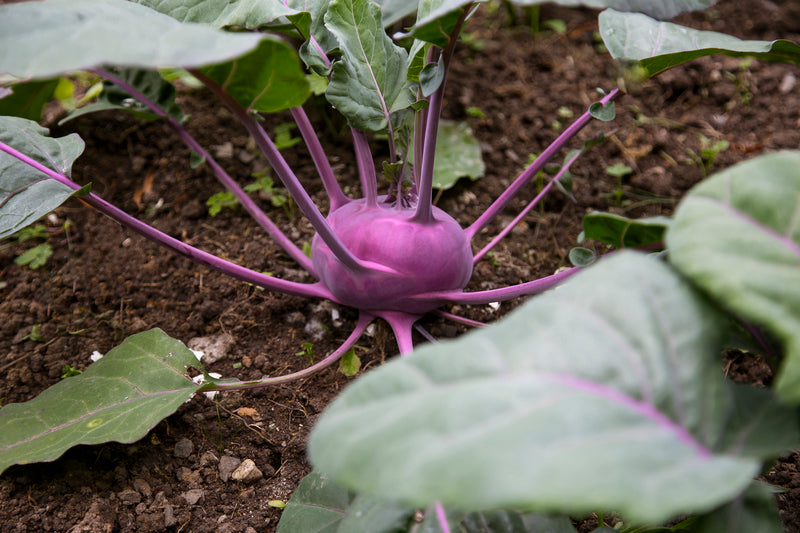 Purple Vienna Kohlrabi Seeds - Heirloom
55 days. Crisp, 2 to 3 inch bulbs have tender white flesh, and colorful purple skins. Mild, sweet flavor. Plants grow to 9 - 12 inches and are very hardy. Excellent served raw or cooked. Keep soil moderately moist during germination.
Package contains 4 grams, approximately 1,250 Purple Vienna Kohlrabi Seeds.
Planting Instructions
Germination: 5 to 10 days at 50 to 60 F. Plant seeds 1/2 of an inch deep 6 inches apart with 18 inches between rows. 
You Might Also Like...