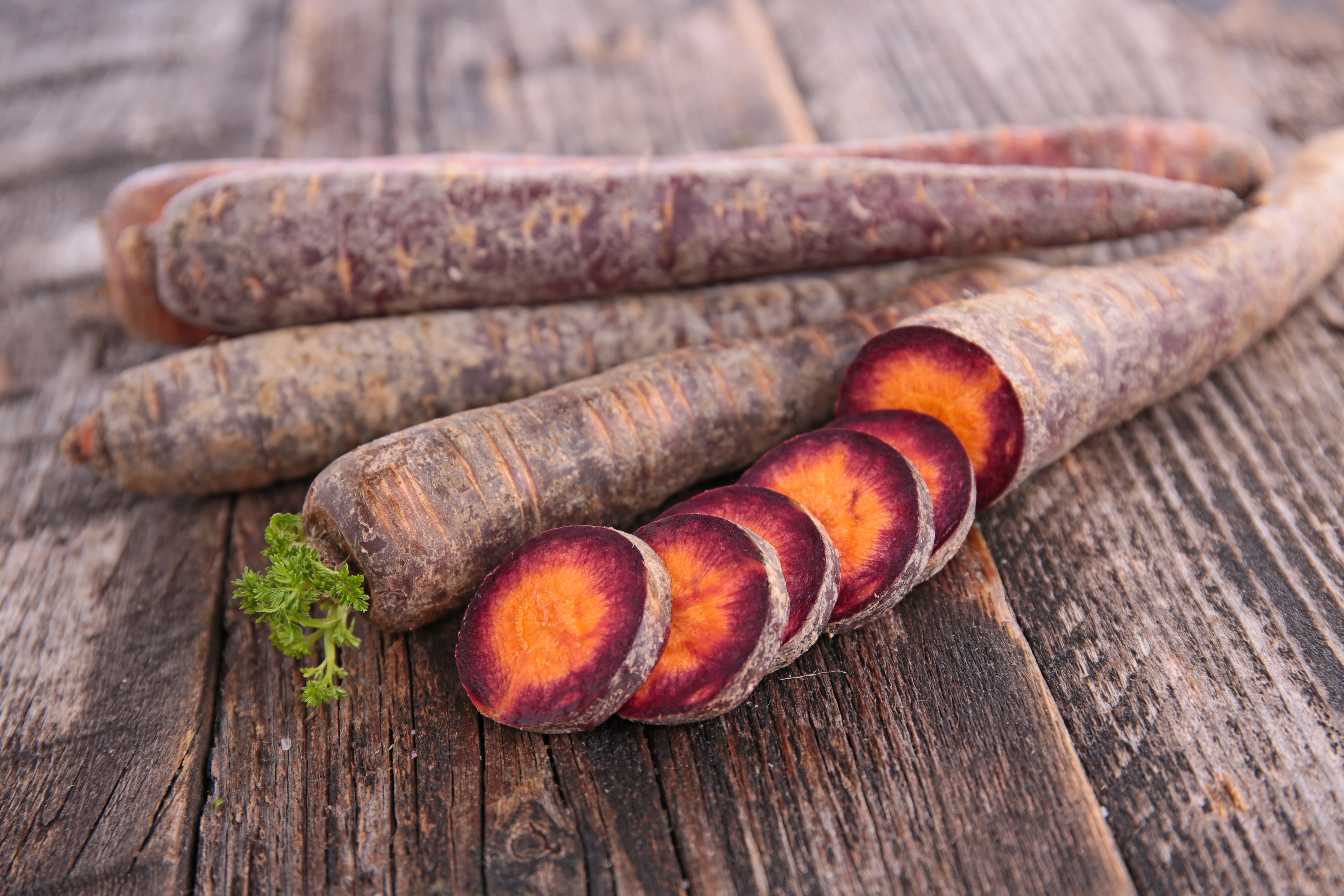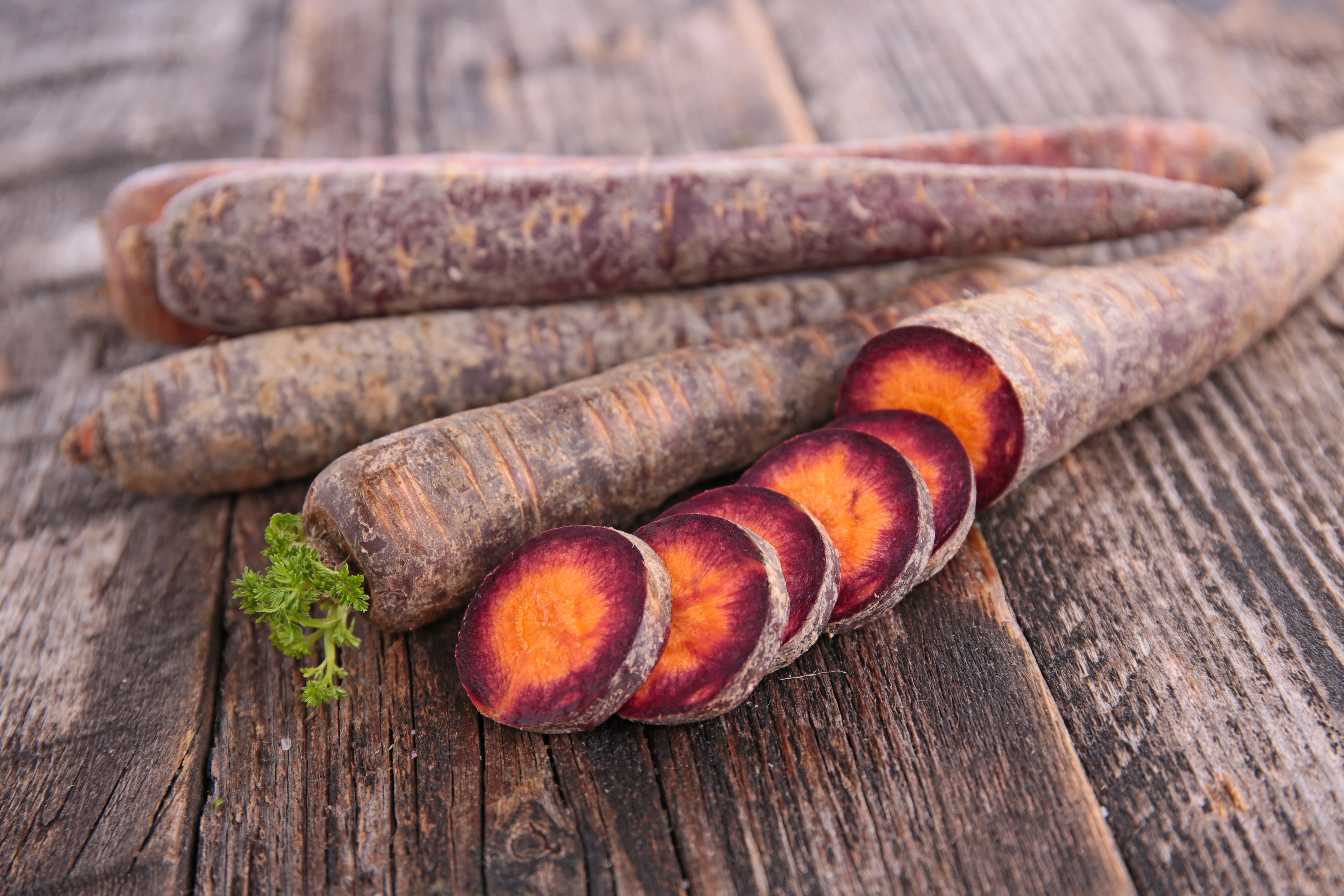 Purple Haze Hybrid Carrot Seeds
AAS Winner! 70 days to harvest. The Purple Haze carrot seeds produce tapered roots that can grow up to eight inches long. This garden crop thrives with full sun in zones three to nine, and does best in sandy, well-drained soil. The Purple Haze carrot is ready to harvest at seventy days. The variety is sweet and tender, being purple on the outside with a bright orange core.
Packet contains 0.3 grams, approximately 130 Purple Haze Carrot Seeds.
Planting Instructions
Germination: 12 to 18 days at 55 - 70F.  Plant 1/2" deep with 2" spacing and 18" between rows.
You Might Also Like...