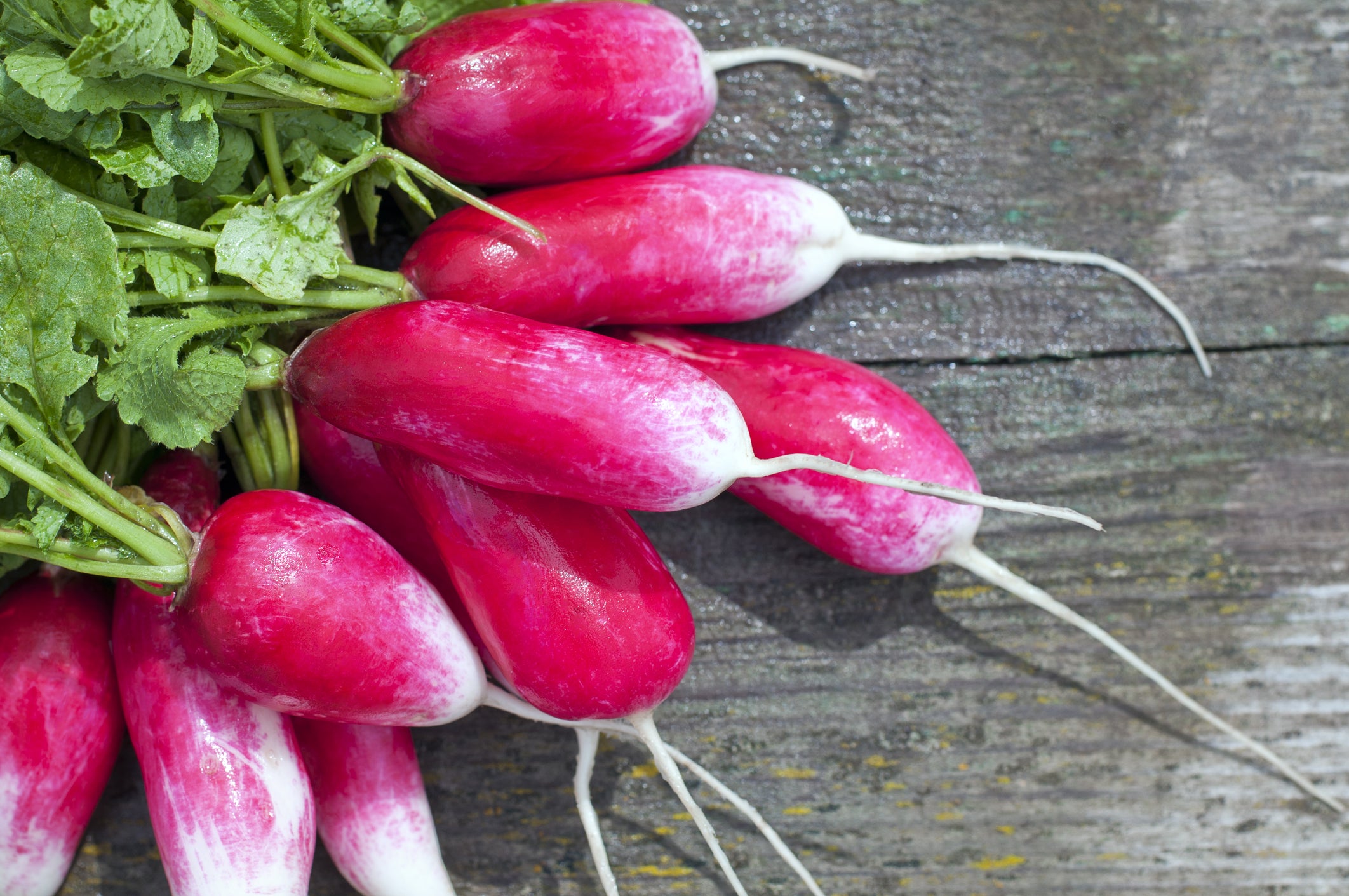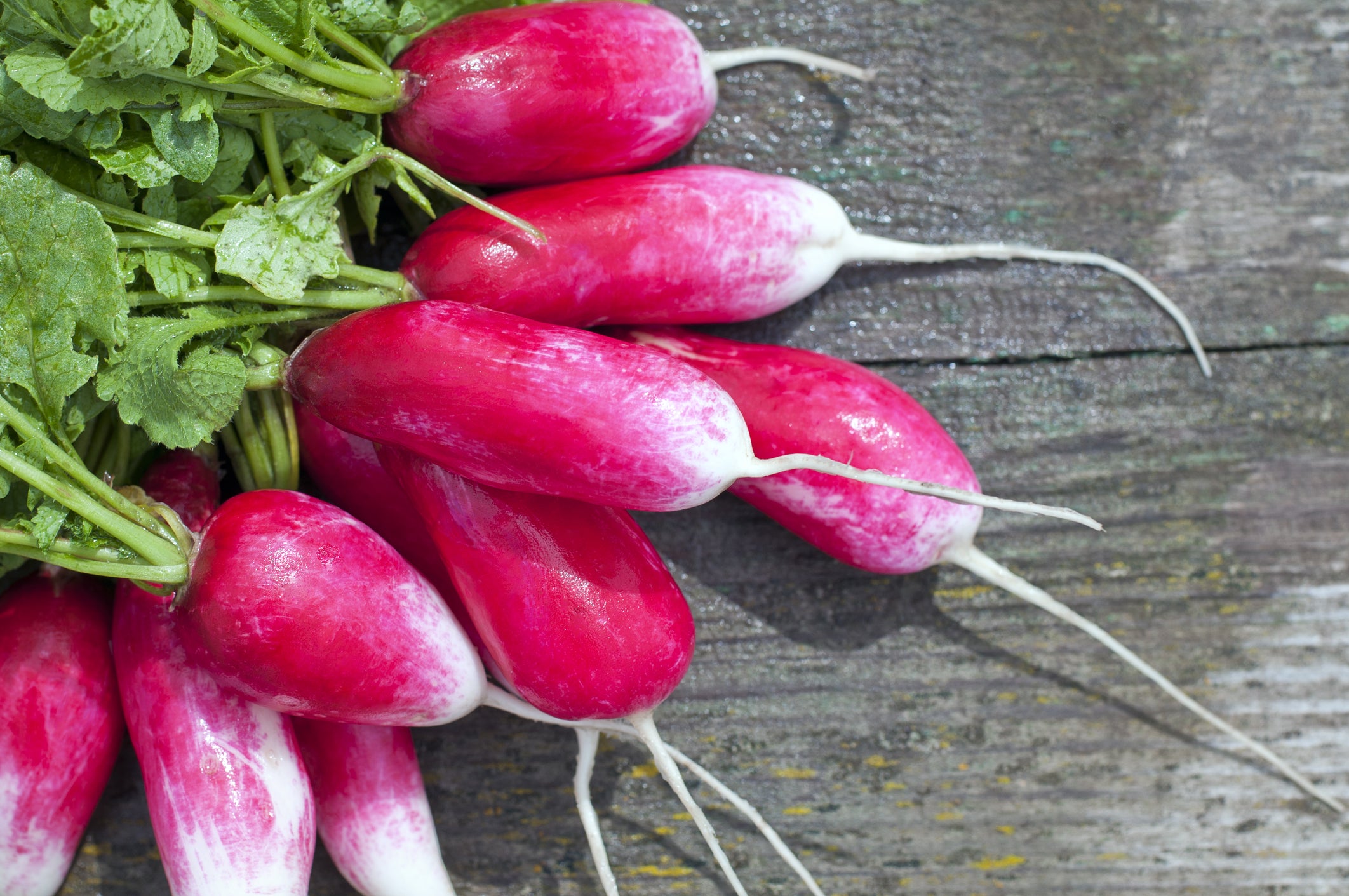 French Breakfast Radish Seeds - Heirloom
24 days. Blunt oblong, 3 inch roots are red, shading to white at the tip. Flesh is crisp, white and mildly pungent. Excellent in salads, as a garnish or eaten with a little salt. Great home garden variety, but doesn't store well. Keep soil moderately moist during germination. Radishes grow best during the cooler parts of the growing season.
Package contains 8 grams, approximately 700 French Breakfast Radish Seeds.

Planting Instructions
Germination: 4 to 6 days at 50 to 60 F. Plant seeds 1/4 of an inch deep, 1 inch apart with 12 inches between rows.
You Might Also Like...