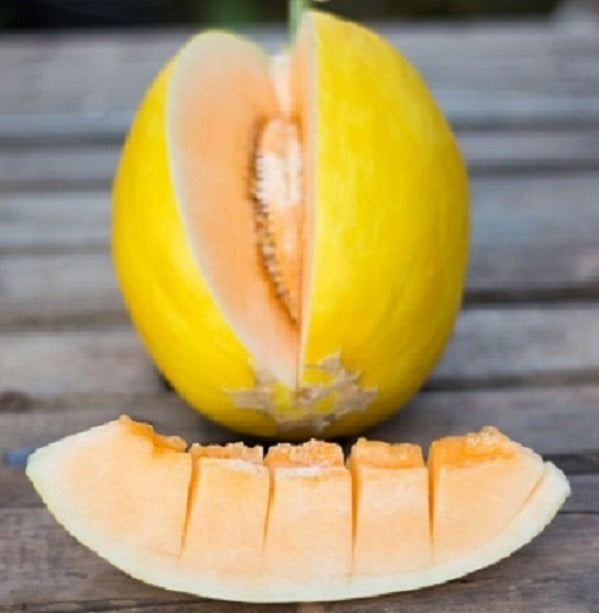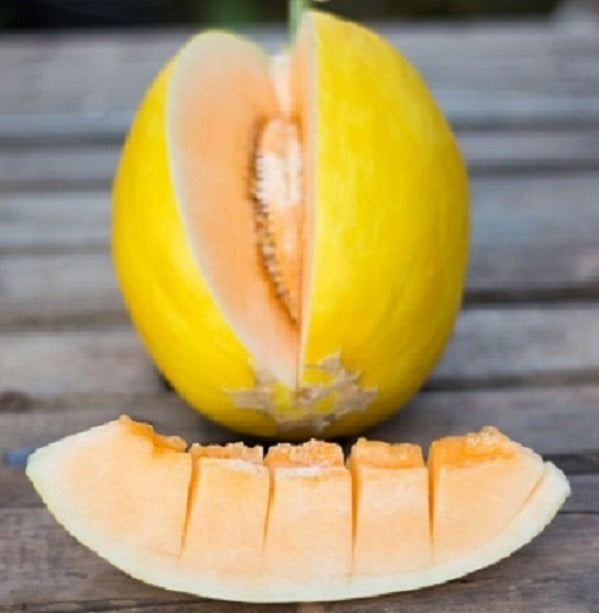 Crenshaw Melon Seeds - Heirloom
100 days to harvest.
Also in our Fruit Lovers Value Pack
Package contains 3 grams, approximately 100 Crenshaw Melon Seeds.
Germination: 4 to 8 days at 75 to 85 F. Plant seeds 1 inch deep, 28 inches apart with 4 to 6 feet between rows.
These melons can reach up to 10 pounds, and have a lovely salmon/orange-pink interior. Crenshaws are deliciously sweet and have a wonderful, smooth, silky texture. This heavy-yielding plant prefers warm regions and does best in the heat.
You Might Also Like...