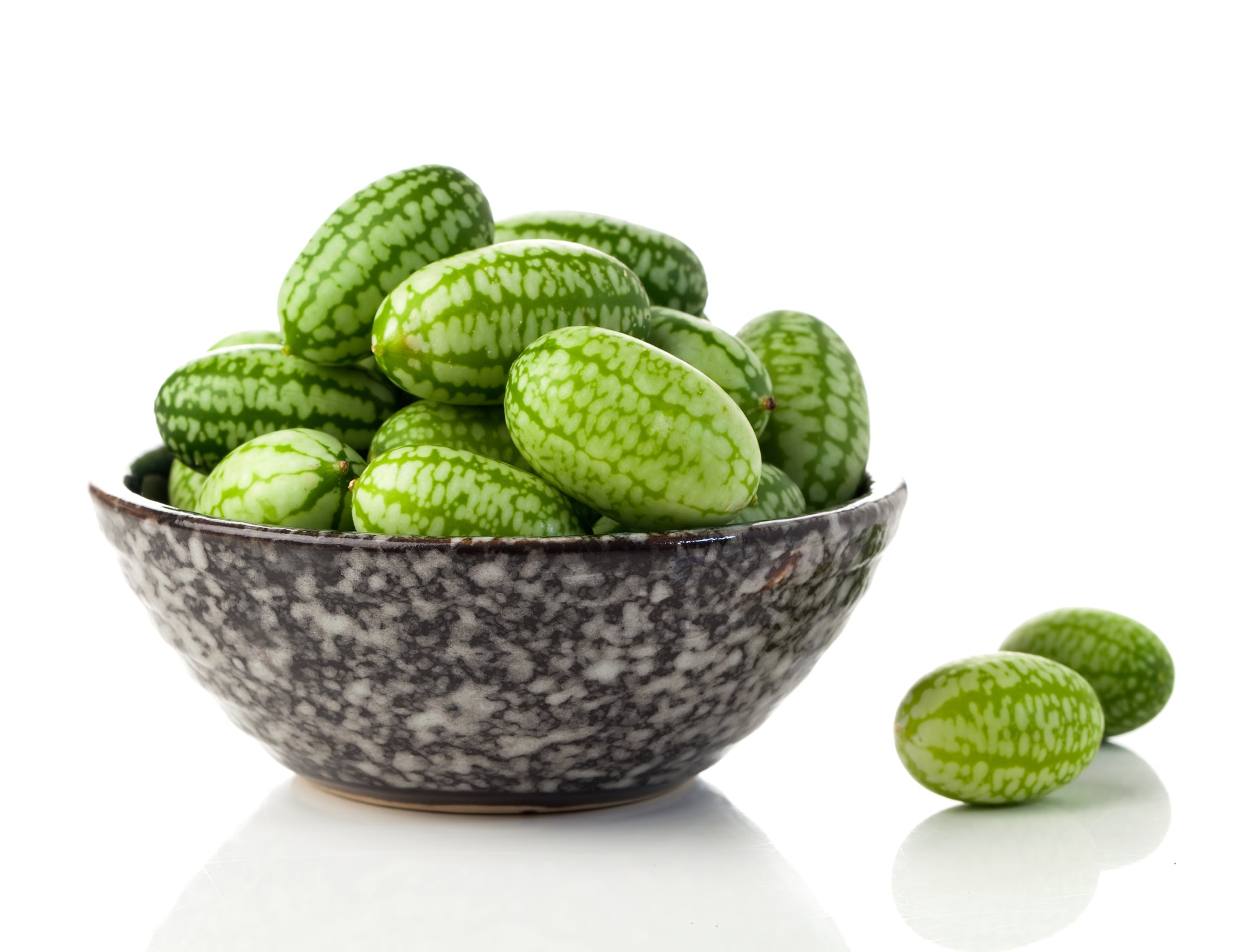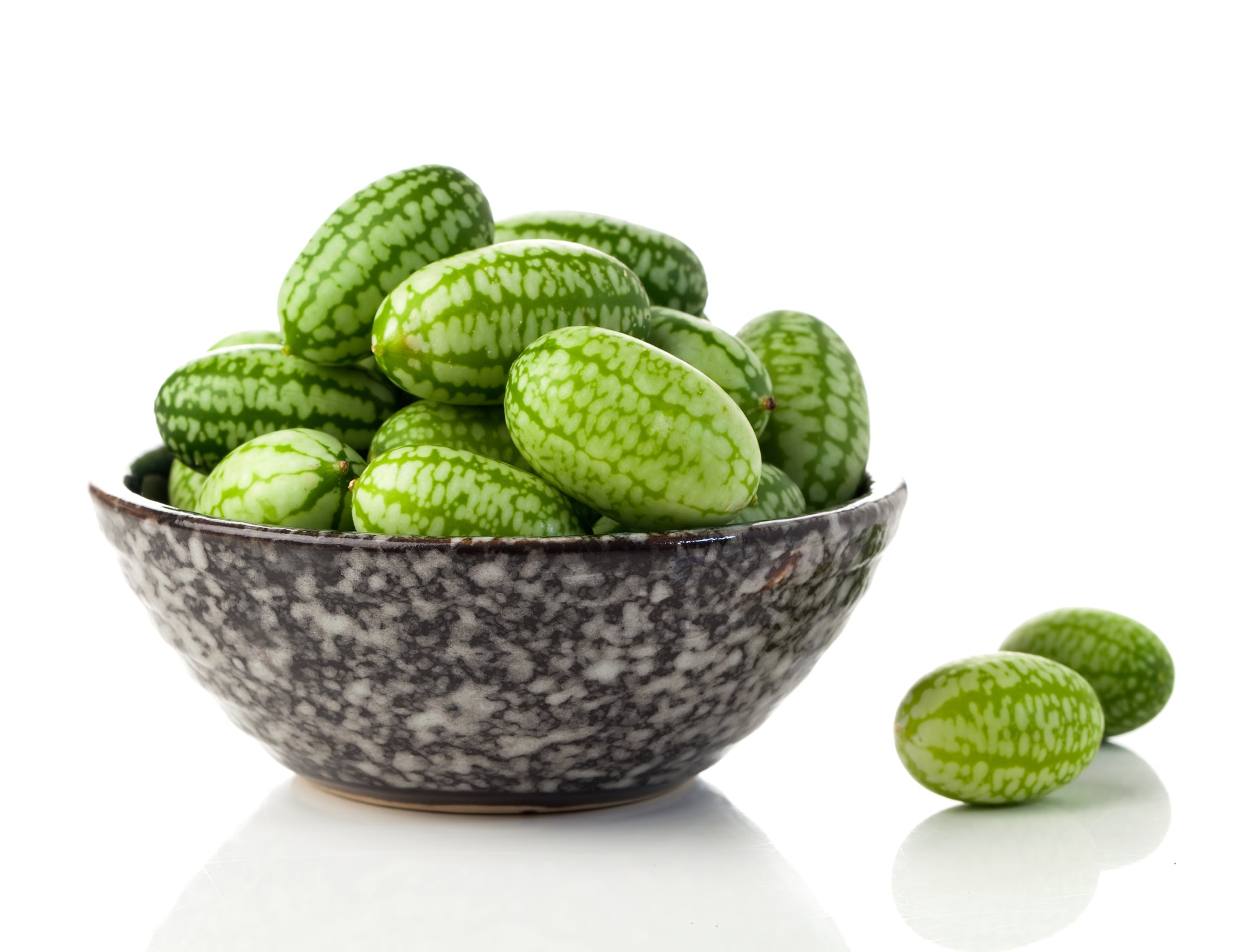 Mexican Sour Gherkin (Cucamelon) Cucumber Seeds - Heirloom
75 days to harvest.

Heirloom

Package contains 20 Mexican Sour Gherkin (Cucamelon) Cucumber Seeds.
Germination: 10 - 21 days at 70 to 85 F.
Plant seeds 1/2" inch deep with 12 inches between plants and 36 inches between rows.  These can be direct sown, but for quicker fruit production, it is best to start them inside 3 to 4 weeks prior to transplanting.
The Mexican Sour Gherkin (Cucamelon) are cute, little cucumber-like fruits, that look like baby watermelon.  They also have a hint of a citrus taste when eaten fresh.  They are great to eat right out of the garden or you can pickle them.  The fruit maxes out about 1" in length, so they are quite small, but pack great flavor into that small package.  The vines tend to start slowly, but will then take off once the temperatures increase.  These are best grown on a trellis and need a lot of moisture and rich soil to produce well.  Be sure to harvest frequently to maintain production.
You Might Also Like...