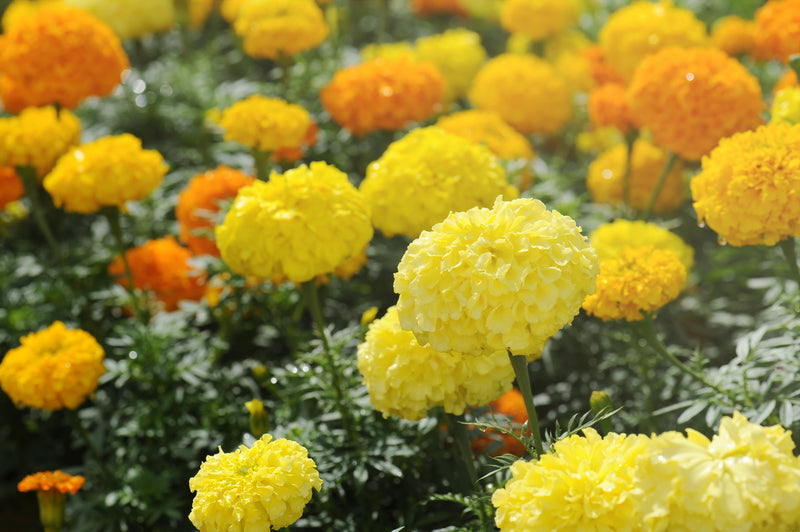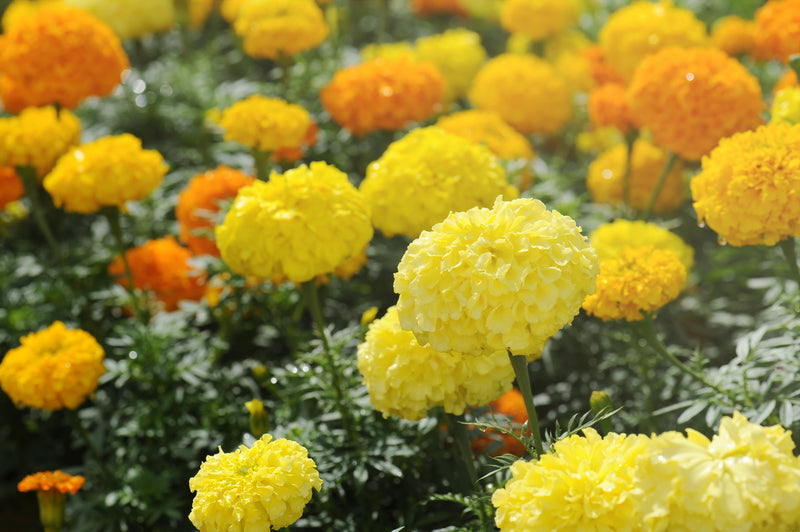 Marigold, Cracker Jack Mix
Grow up to 3 feet. Vigorous large plant holds flowers well above the foliage. The gold and yellow blooms are 3 1/2 to 5 inches across. Excellent for background planting and home garden cut flowers. Raw seed.
Package contains 2 grams, approximately 320 Marigold, Cracker Jack Mix - Annual Seeds.
Planting Instructions
Germination: 7 days at 72 -75 F. Cover seeds lightly with soil. Plants can be transplanted in 10 to 15 days.

You Might Also Like...