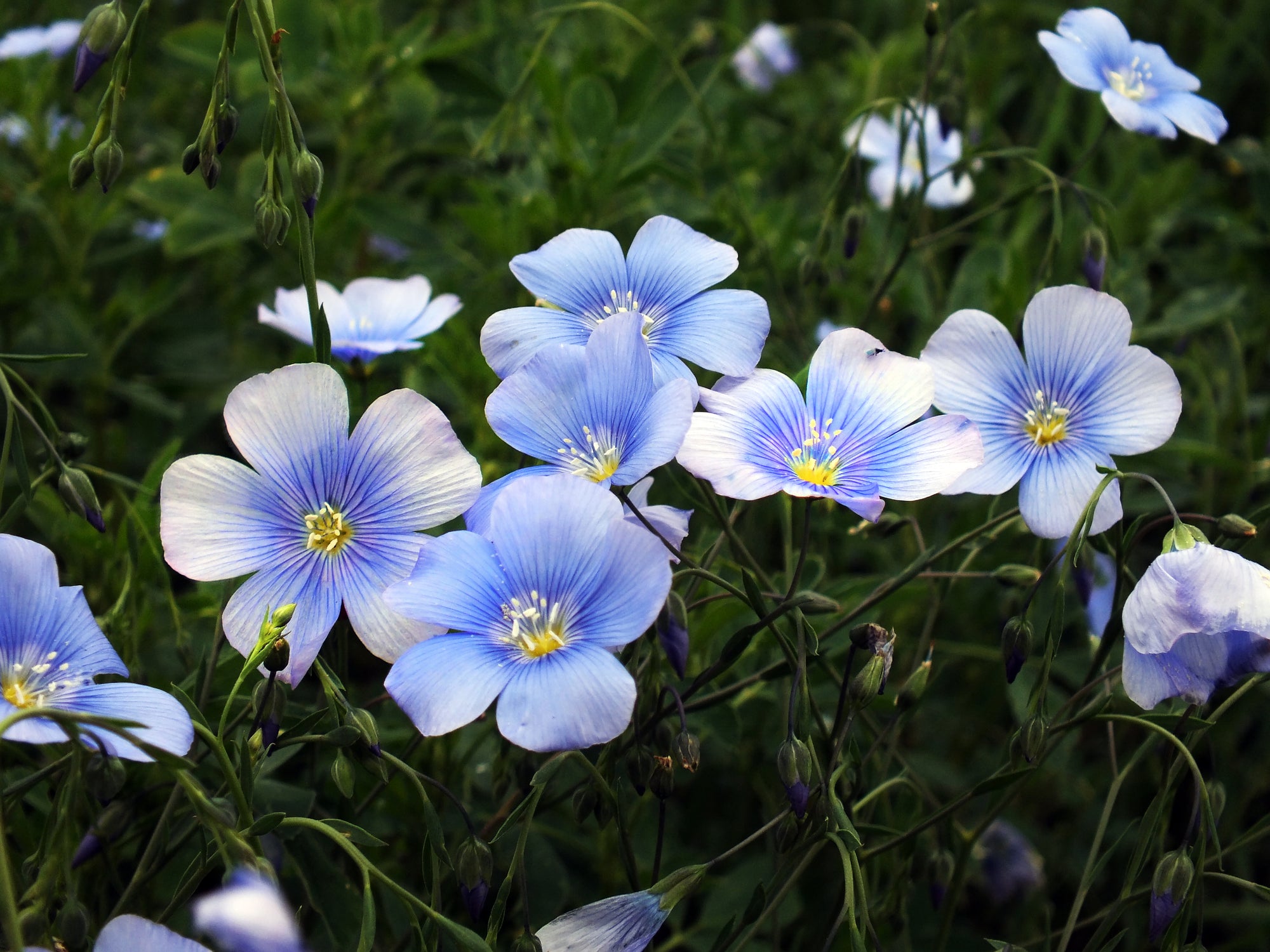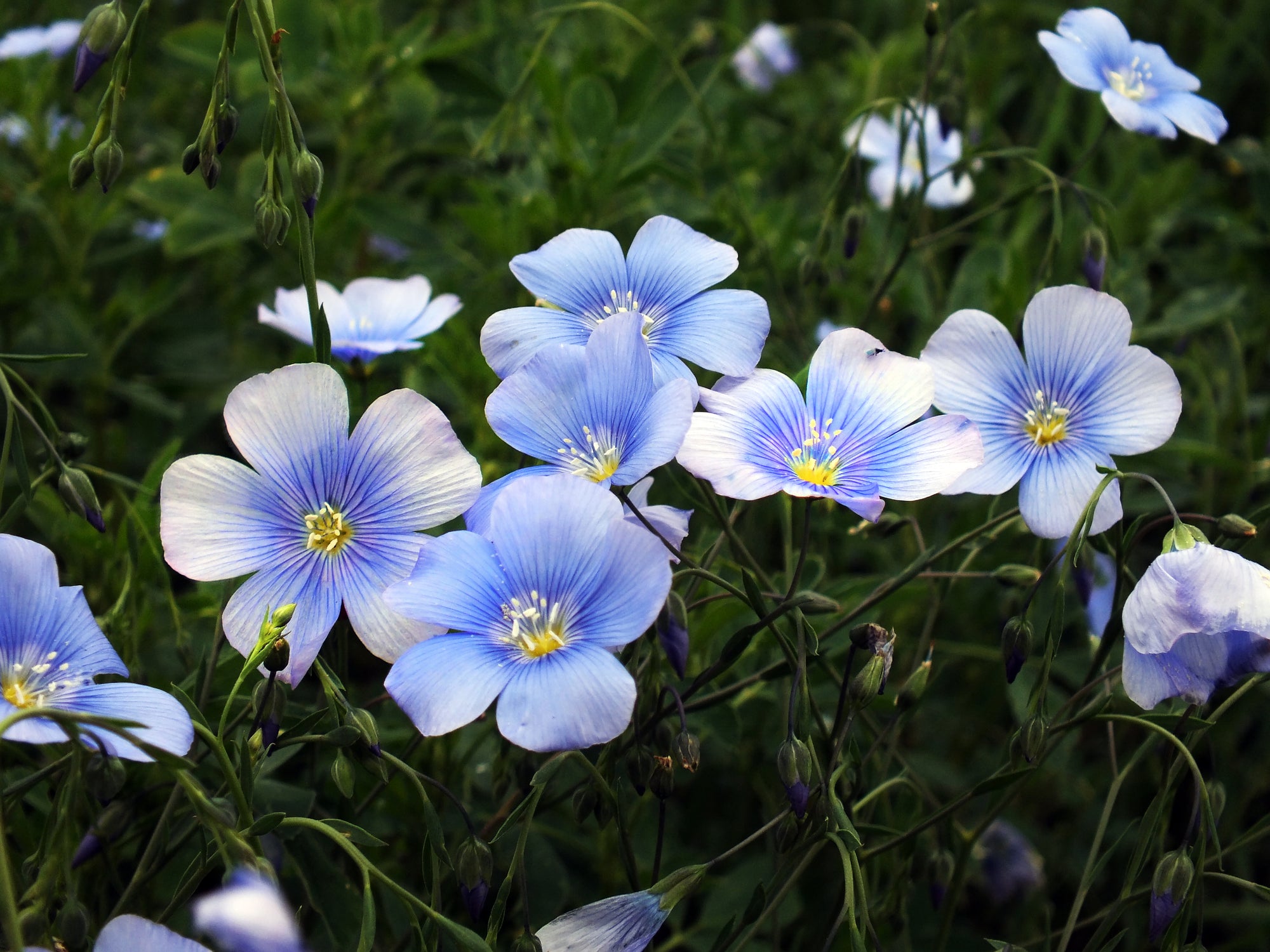 63 - 70 days to maturity.
Package contains 1 gram, approximately 1,000 Linum Blue Flax Seeds.
Linum Blue Flax Seeds grow 18 - 24 inch tall shrubby uprights with a 12 inch spread consisting of 2 inch sky blue and lavender blooms with a yellow eye.

Hardy plants but do better with partial shade during the long summer months.
Planting Instructions: Direct sow seeds after the last frost.

You Might Also Like...