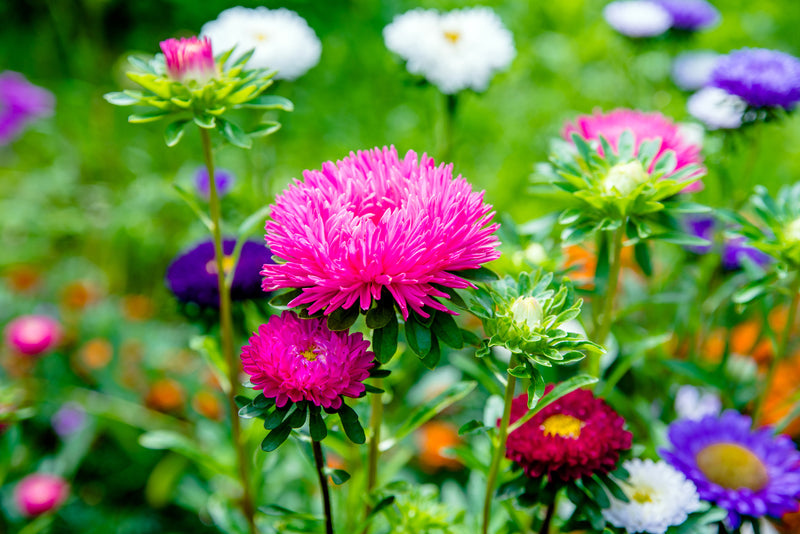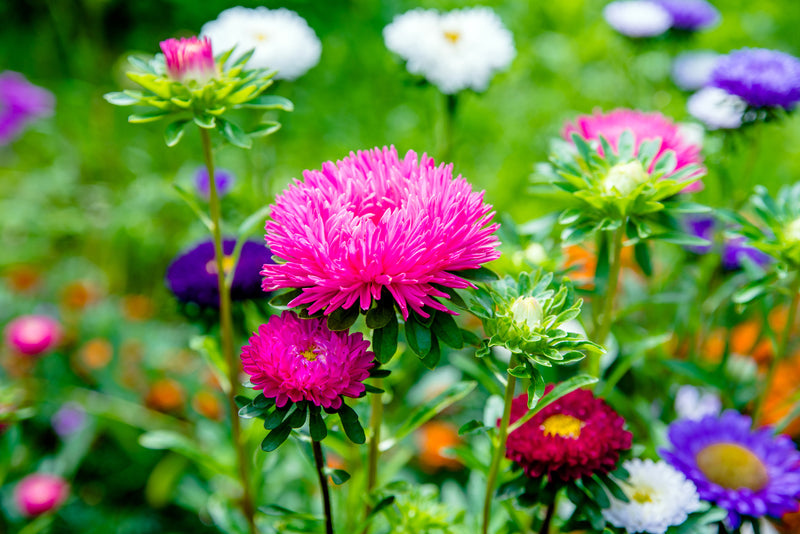 Aster Crego Giant Mixture
Annual Seeds: Aster Crego Giant Mixture are a favorite for cut-flower bouquets. Plant height is 2 feet. Unique feathery blooms include azure, navy, blue, crimson, deep rose, pink, purple, and white. Recommended zones 4-9. Asters prefer full sun/partial shade.
Package contains 1.5 grams, approximately 400 Aster Crego Giant Mixture-Annual Seeds.
Planting Instructions: Germination: 8 to 10 days at 70 F. Cover seeds lightly with soil when planting. For best results start seeds indoors and then transplant after 15 to 20 days.
You Might Also Like...